Buying gifts for the Best Man, Ushers and Groomsmen at your wedding?
Don't forget the groom.
It's his wedding after all, and he would love a personalized hip flask too. So often I make a custom set of hip flasks as requested, only to receive a message for the Groom "Can I have one too?" .And this is quite understandable. He doesn't want to feel left out.
If the Bride has taken charge of ordering the gifts,  on top of all the other things she's been organising, there's usually plenty of time for me to make and send another one.
But for some strange reason, when the Groom has been assigned this sole task, it's left to the very last possible minute ... Well, he's been so busy , what with the Stag weekend, getting the right haircut, perhaps a Blackening if he's Scottish,  and did I mention the Stag Weekend?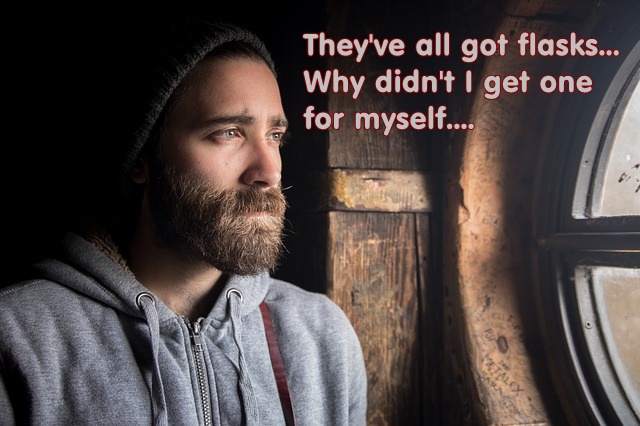 Don't let him feel so left out... here's a few options to cheer up the Grumpy Groom...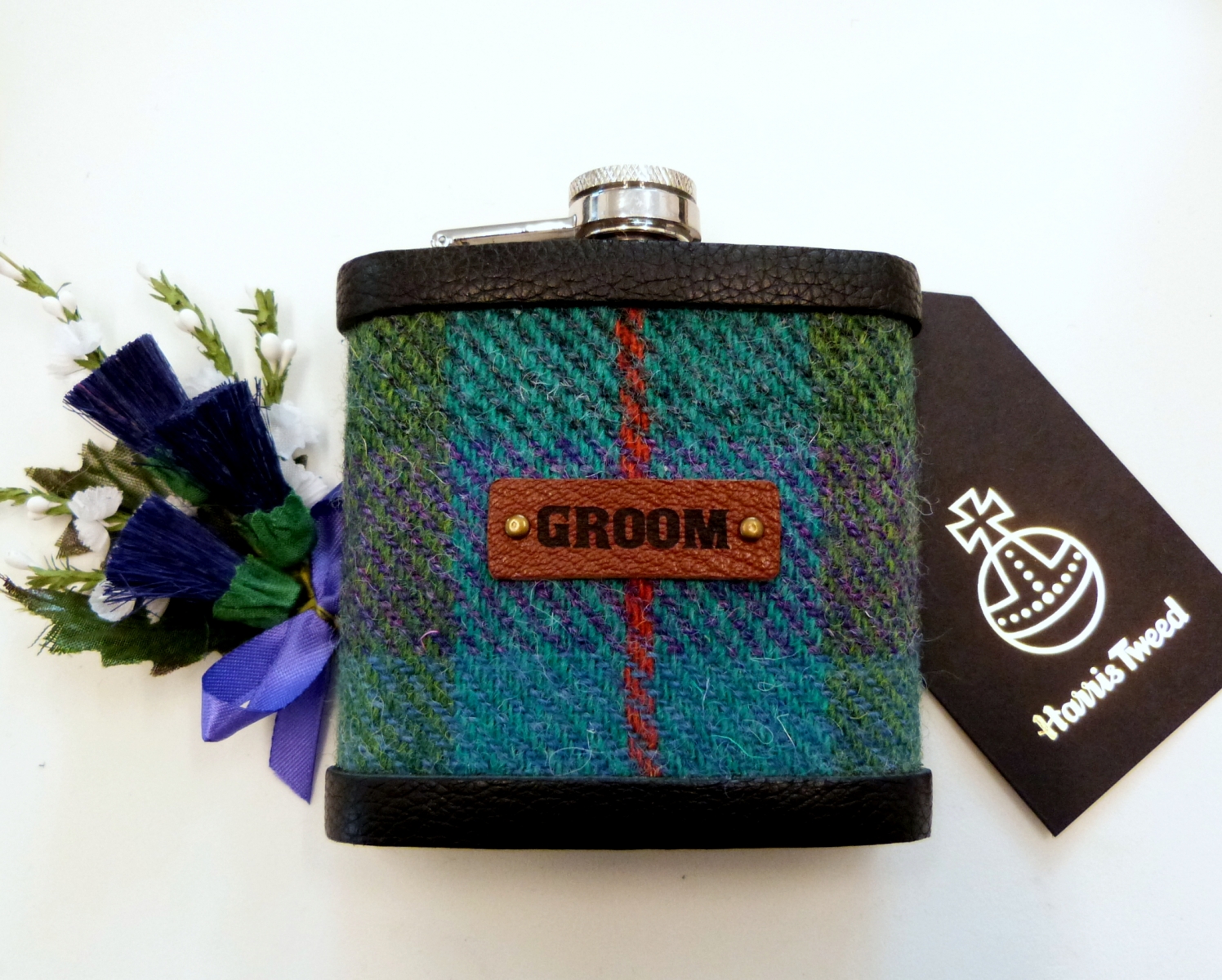 Flask with "Groom" label
Can be ordered on its own, or along with the other Groomsmen s Flasks
Flask with his initials
This one has laser etched initials
The one below has embossed initials.....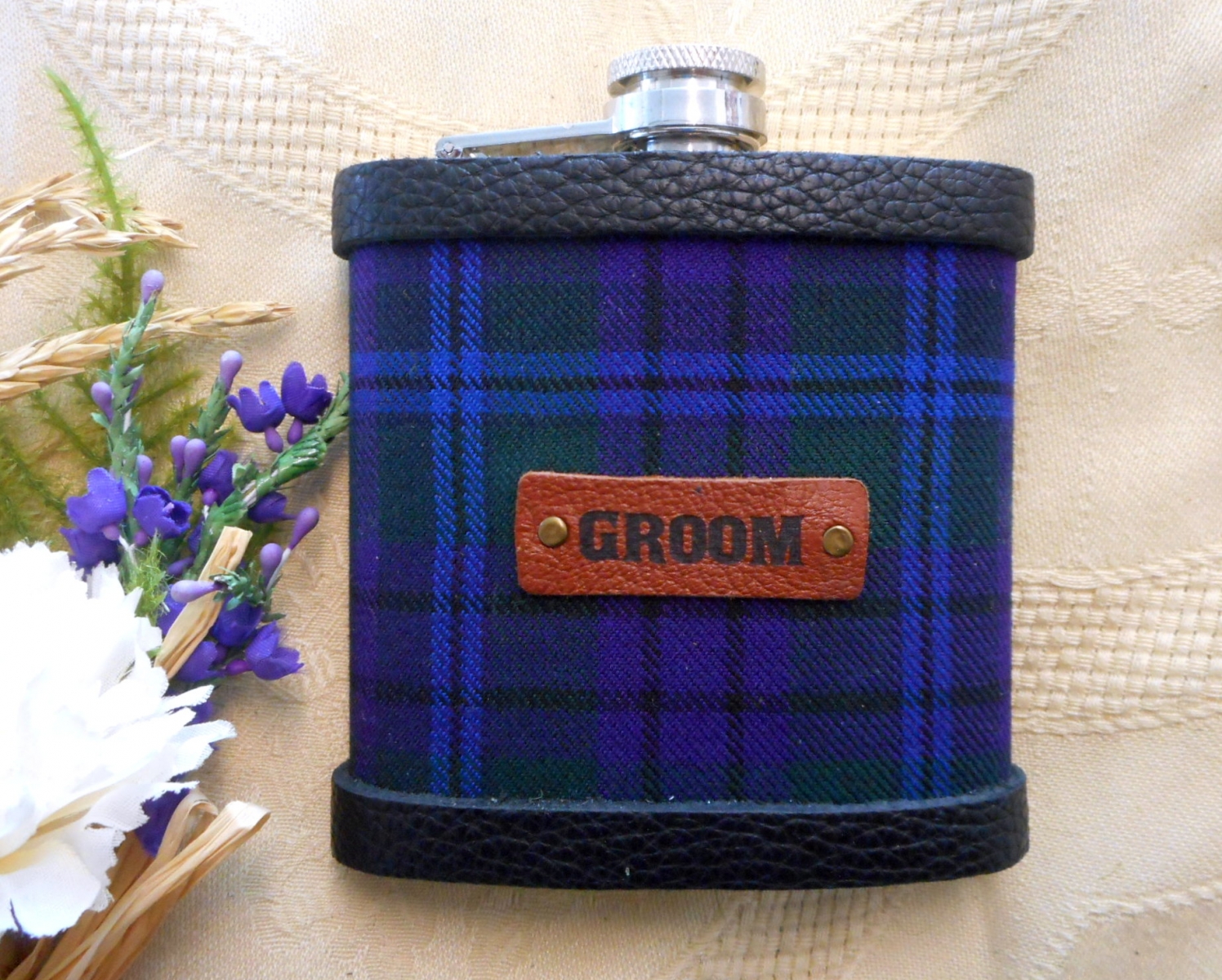 Or have one made to match his wedding kilt, as a special memento.... 
This one is in the Spirit of Scotland tartan,  matching the groom's and groomsmen's kilts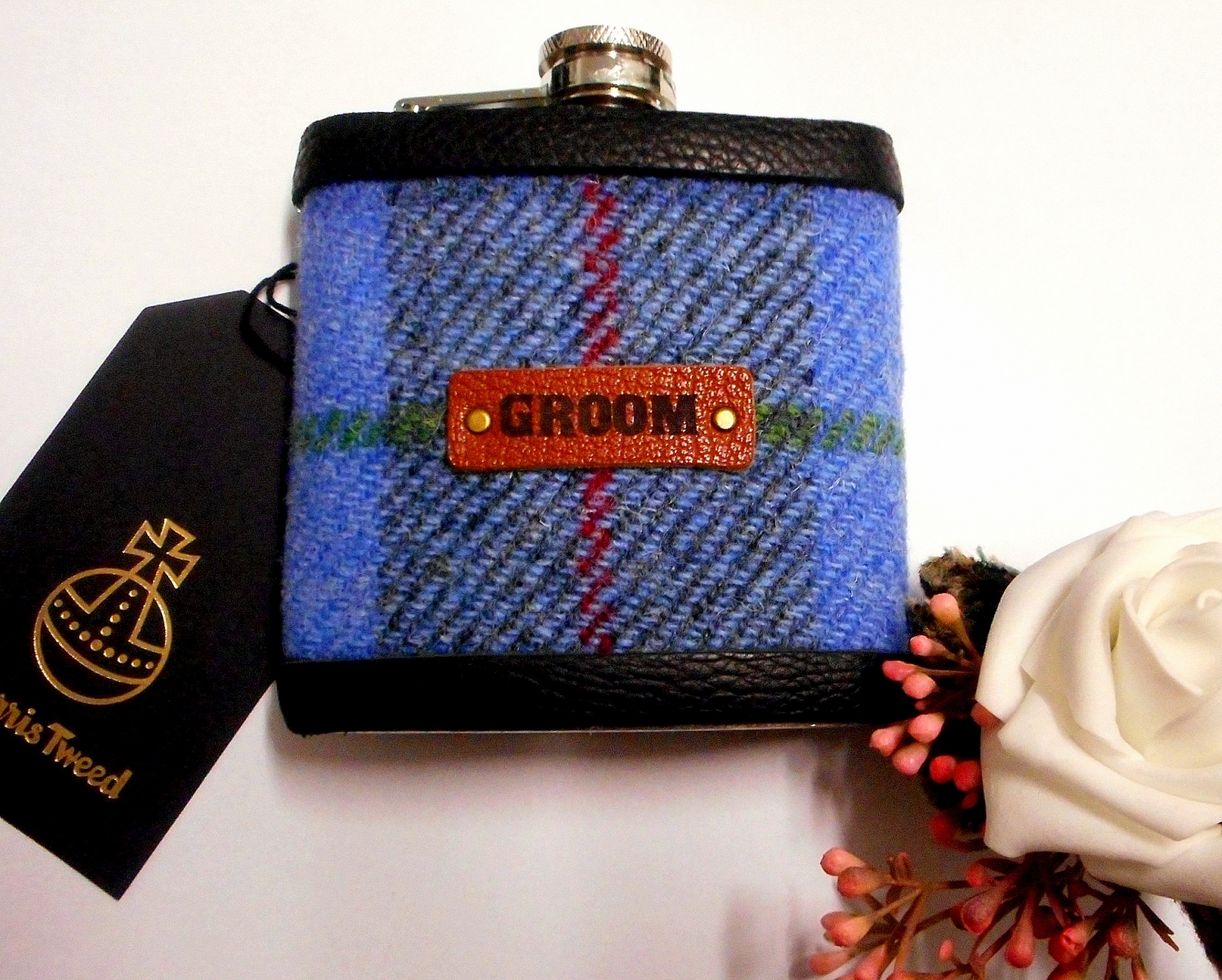 Or match the wedding colour palette
How about a little surprise gift .......
Tell him it's too late, if he wanted one himself he should have ordered it, then surprise him later with a flask with ",Husband" 
But there's enough excitement on the wedding day, so why not put it aside until his birthday or Christmas as a little surprise?
But whatever you do, Don't forget the Groom
All these flasks are available here in my shop
0r simply ask me for a custom order