Happy New Year! I hope you all had a lovely time over the holiday period,  and wish you all a happy and prosperous 2018
Here at Tweed with a Twist HQ in Bonnie Scotland we always have a traditional Scottish Hogmanay with all the family, complete with shortbread, black bun and of course a good single malt to bring in the new year.   Although now our traditional ceilidh music is streamed by bluetooth to our speakers,  we enjoy all the old favourites leading up to the Bells, and into the wee sma' hours.
After the Bells, we go out first footing.... visiting our neighbours to wish them a Happy New Year.  Sticking to the old traditions, we bring a lump of coal, a piece of Black Bun,  and our New Year bottle to share a tot of whisky. 
The first foot over your doorstep in the new year should be tall and dark haired, the Black Bun washed down with the tot of whisky,  and the coal put on the fire with the greeting "Lang may your Lum Reek!"  meaning   " may smoke keep coming out your chimney"..... you'll always have something to eat, something to drink and a warm fireside to sit at.
And here's my own lum reeking.....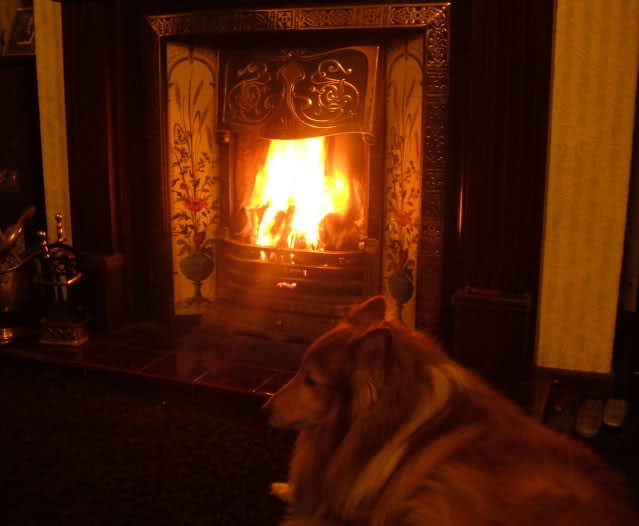 Yes, we still have our coal and log fires,  always a pleasure to sit by on a cold and wintery day.  Even the dogs love it.  But not everyone has open fires now,  so as a little Hogmanay gift I often bring one of these little keyrings.....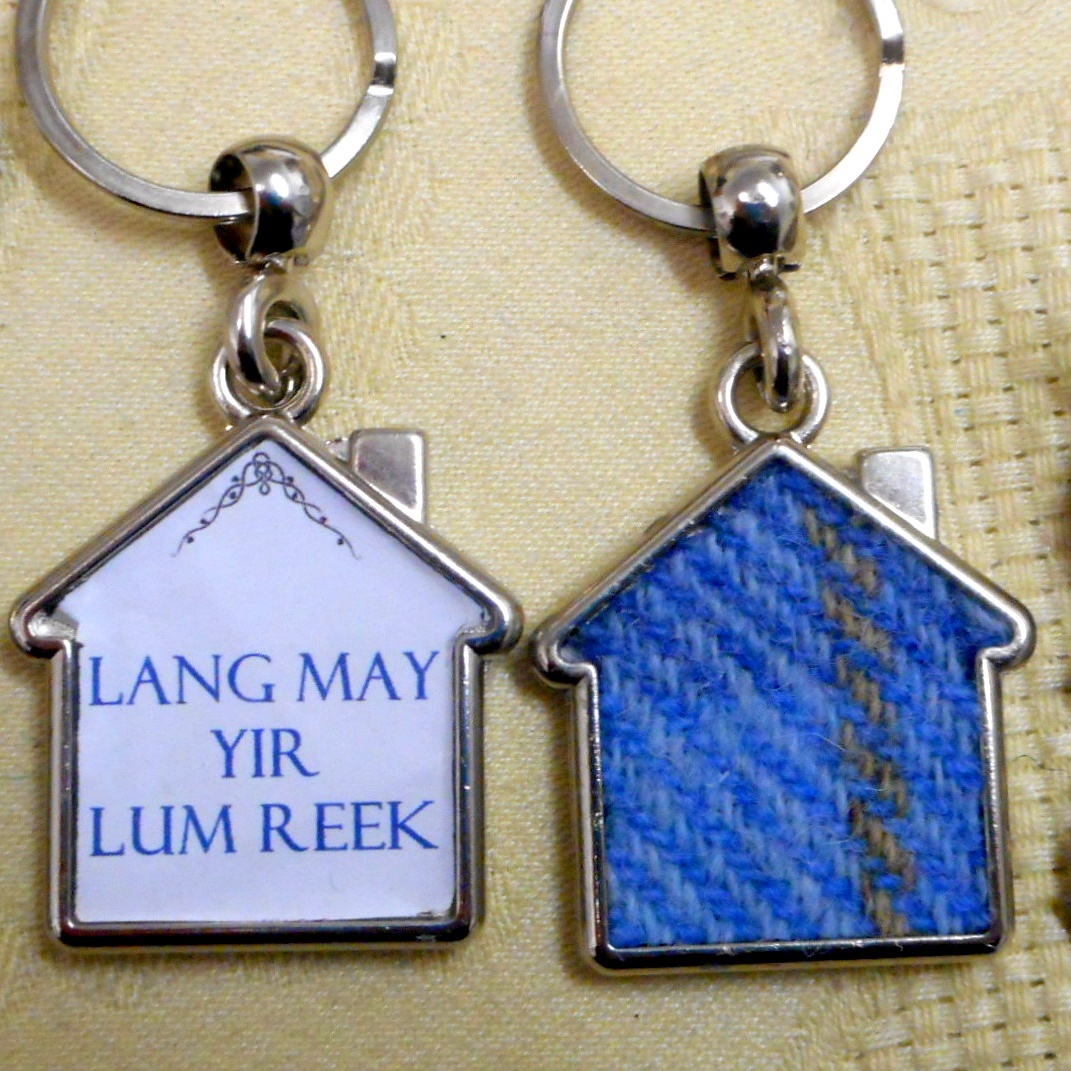 or alternatively one of these......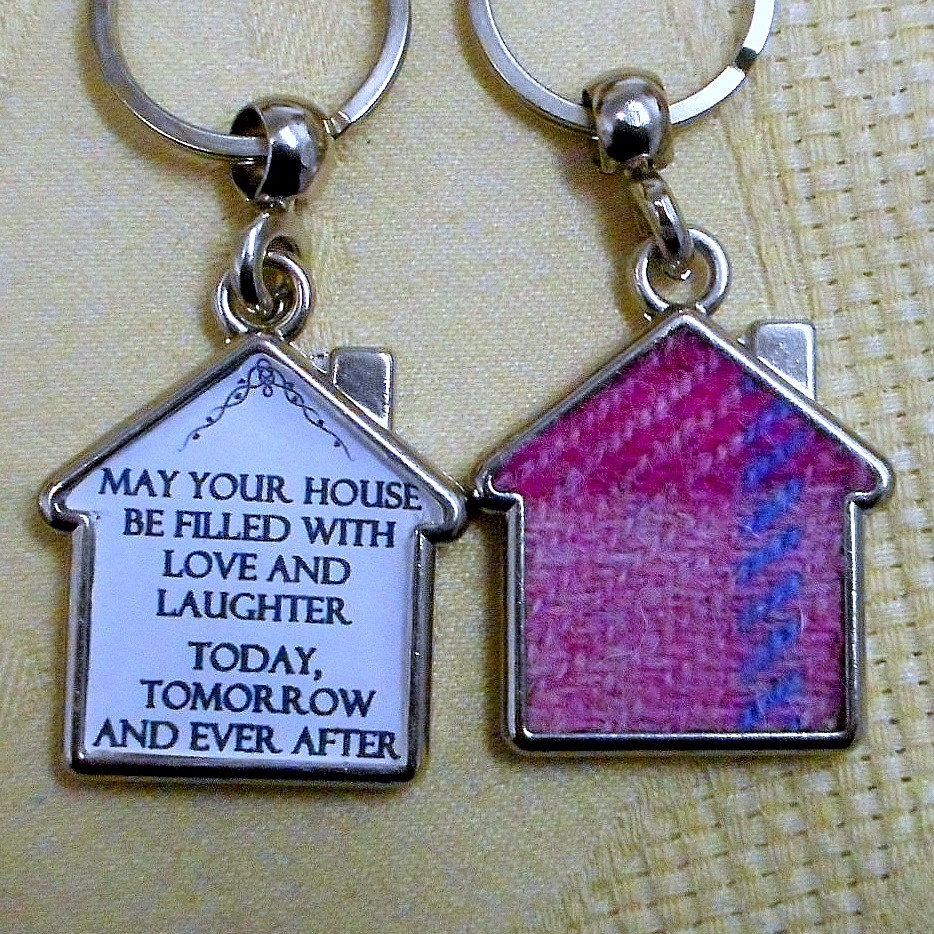 Always a welcome little gift,  and an ideal housewarming present too.
Happy New Year,  all the best for 2018!